Aa

Grace School-Age Childcare promotes physical and emotional safety before and after school and during summer camp. Our user-friendly program gives children ages 5-12 and their parents a safe, reassuring, licensed solution to quality care at an affordable price.


Rates

For current rates please download the registration form. [Download Here]
Recreation
Our experienced staff is dedicated to the development of each child's spirit, mind and body. We provide many fun activities to keep children entertained, including arts and crafts, sports and games, imaginative play and time for homework. During summer, we take day trips to farms, baseball games, swimming pools and the library.
---
Grace School-Age Childcare
2021-2022 School Year Registration Form - [Download Here]
Automatic Payment Information and Request - [Download Here]

2021 Summer Camp Brochure - [Download Here]


2021 Summer Camp Registration Form - [Download Here]

During the school year, childcare is offered at:
Altoona Elementary School - Altoona
Monday – Friday
6:30 AM – Start of School
End of School – 6:00 PM
Altoona Intermediate School (located in Pederson commons) - Altoona
Monday – Friday
6:30 AM – Start of School
End of School – 6:00 PM


Roosevelt Elementary School - Eau Claire
Monday – Friday
6:30 AM – Start of School
End of School – 6:00 PM


Sherman Elementary School - Eau Claire
Monday – Friday
6:30 AM – Start of School
End of School – 6:00 PM


Lakeshore Elementary School - Eau Claire
Monday – Friday
6:30 AM - Start of School
End of School – 6:00 PM
Download Authorization to Administer Medication Form

Download Alternative Arrival/Release Agreement Form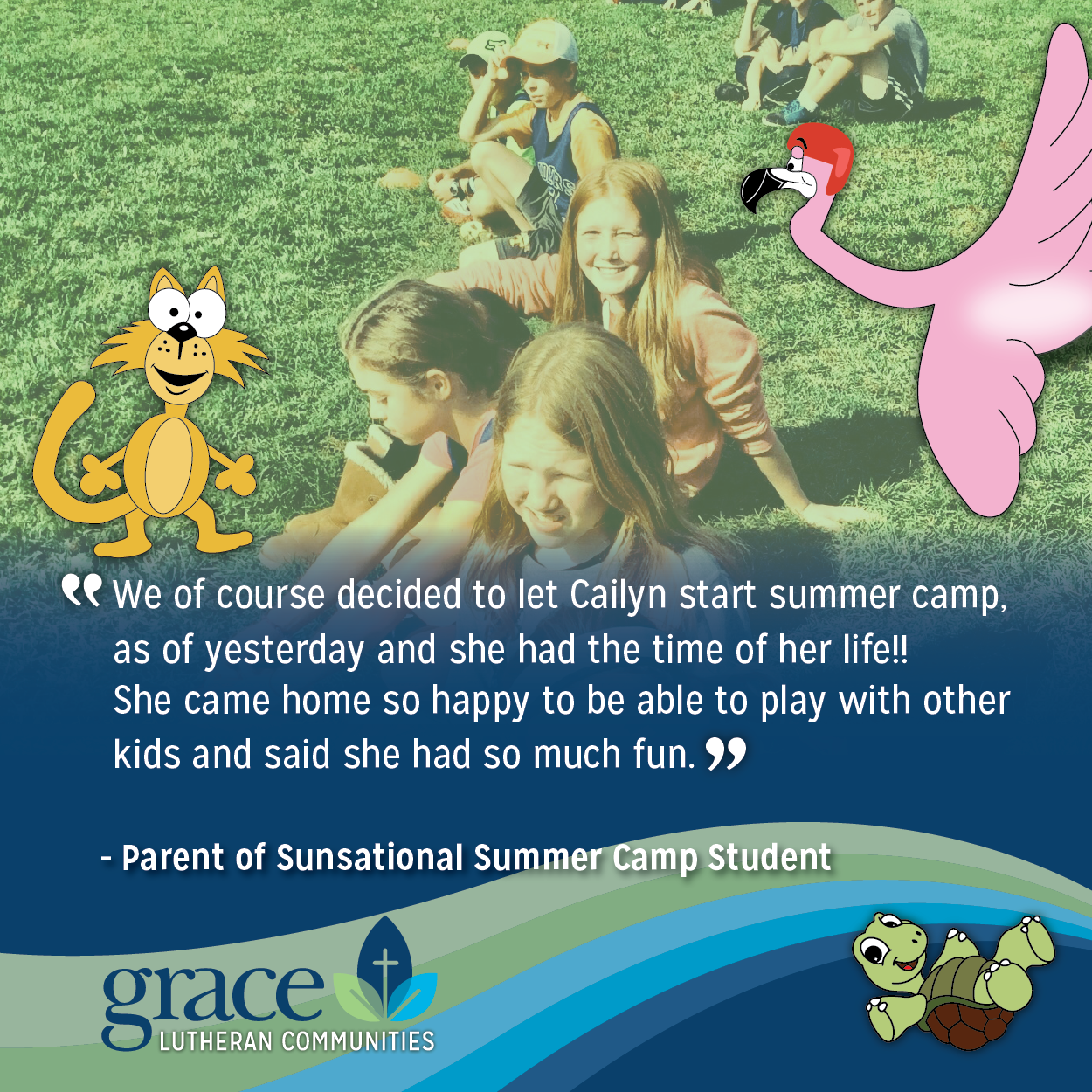 ---
If you are using our child care program and you need to contact a staff member please call one of the following:

Altoona Elementary Voicemail 715.225.8923
Altoona email Altoona@graceluthfound.com
Altoona Intermediate Voicemail 715.225.1106
Pedersen Intermediate email Pedersen@graceluthfound.com
Lakeshore Voicemail 715.225.6381
Lakeshore email Lakeshore@graceluthfound.com
Sherman Voicemail 715.225.8108
Sherman email Sherman@graceluthfound.com
Roosevelt Voicemail 715.225.2768
Roosevelt email Roosevelt@graceluthfound.com

In case of an emergency please contact Nancy Fliehr, Director, at (715) 894-2345
For billing information please call (715) 832-3003, extension 20132.

nancy.fliehr@graceluthfound.com
Nancy Fliehr
Administrator - School-Age Childcare
Phone: (715) 832-3003 EXT 1
Cell: (715) 894-2345
Email: nancy.fliehr@graceluthfound.com

View Bio

In case of an emergency please contact Nancy Fliehr, Director, at (715) 894-2345


Client testimonials about
School-Age Childcare: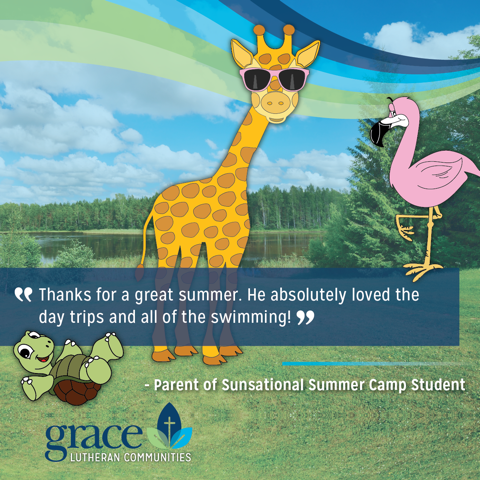 "Nakota raved about how great today was, she had a hard time deciding which part was her favorite. Thank you to all the teachers for planning all these amazing adventures and activities for our kids. You are all superb!"
- Nikki, parent
"Grace before and after care is amazing. They have great staff who are friendly, approachable and clearly care about my kids...Thank you Grace for being there for my growing family."
- Julie, parent
"Thank you so much for the outstanding care you have given our kids this summer!"
- Stephen and Sonia, parents
"Harrison and CJ loved every minute of camp! We appreciated that they had fun and were safe."
- Melissa and Casper, parents