Aa
Elementary Students Visit Grace Residents for Reptile Show
Posted 5/16/2016
Twenty-one students from Robbins Elementary School recently visited Grace Willowbrook Assisted Living to witness a reptile exhibition.
"I just like doing things with the residents here," student Rayna Welsch said. "It's just really fun learning things, and apparently they know a lot more than we do, so it's fun to see and talk with them."
Willowbrook resident Hope Goessling said the feeling is mutual, although she sat near a hallway so she could "get out quick" if she didn't appreciate the reptiles.
"The kids just have so much energy and they are just so sweet about it all," she said. "They are just a lot of fun to be around and we love having them here."
Amanda Sandford, owner/ educator of Nature Connection of Chippewa Falls, said it was her third year coming to Willowbrook for the activity.
Read the full story in the Leader Telegram here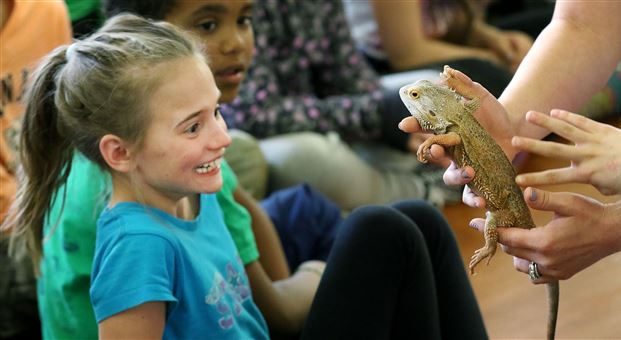 Leader Telegram photo

Grace Lutheran Communities has been helping our friends and neighbors in communities all over the Chippewa Valley since 1960. The non-profit organization specializes in rehabilitation, assisted living, skilled nursing, memory care, child care, independent living, and adult day services.



---
View By Community
View By Category