Aa
Seniors Deliver 70 Blankets for People in Need
Posted 10/26/2015
After working for months on making 70 blankets for people in need, those blankets were dropped off to help ward off the chill of the upcoming winter.
"The blankets were made with love for people who truly need them. Our seniors at Grace Willowbrook were so excited to be able to help. Volunteering comes naturally for them," said Peg Husby, Grace Willowbrook Administrator.
The project is in cooperation with "Operation Blanket Eau Claire." The seniors spent the summer making fleece blankets and crocheting afghans to donate to the project. They said they were very happy to help.
Resident Lillian Bennett said, "It's fun to do and reminds me of the days when I sewed for my family. I'm glad to help out."
"I'm sure the blankets will be appreciated and it makes me feel good to do something for others," resident Amy Underwood added.
"We never outgrow the need to have a genuine purpose in life, and giving back is important, whether you are five or 95," Husby said.
Grace Lutheran Communities has been helping our friends and neighbors in communities all over the Chippewa Valley since 1966. The non-profit organization specializes in rehabilitation, assisted living, skilled nursing, school-age child care, independent living and adult day services.

You can watch videos of the residents dropping off the blankets on WEAU.com and WQOW.com.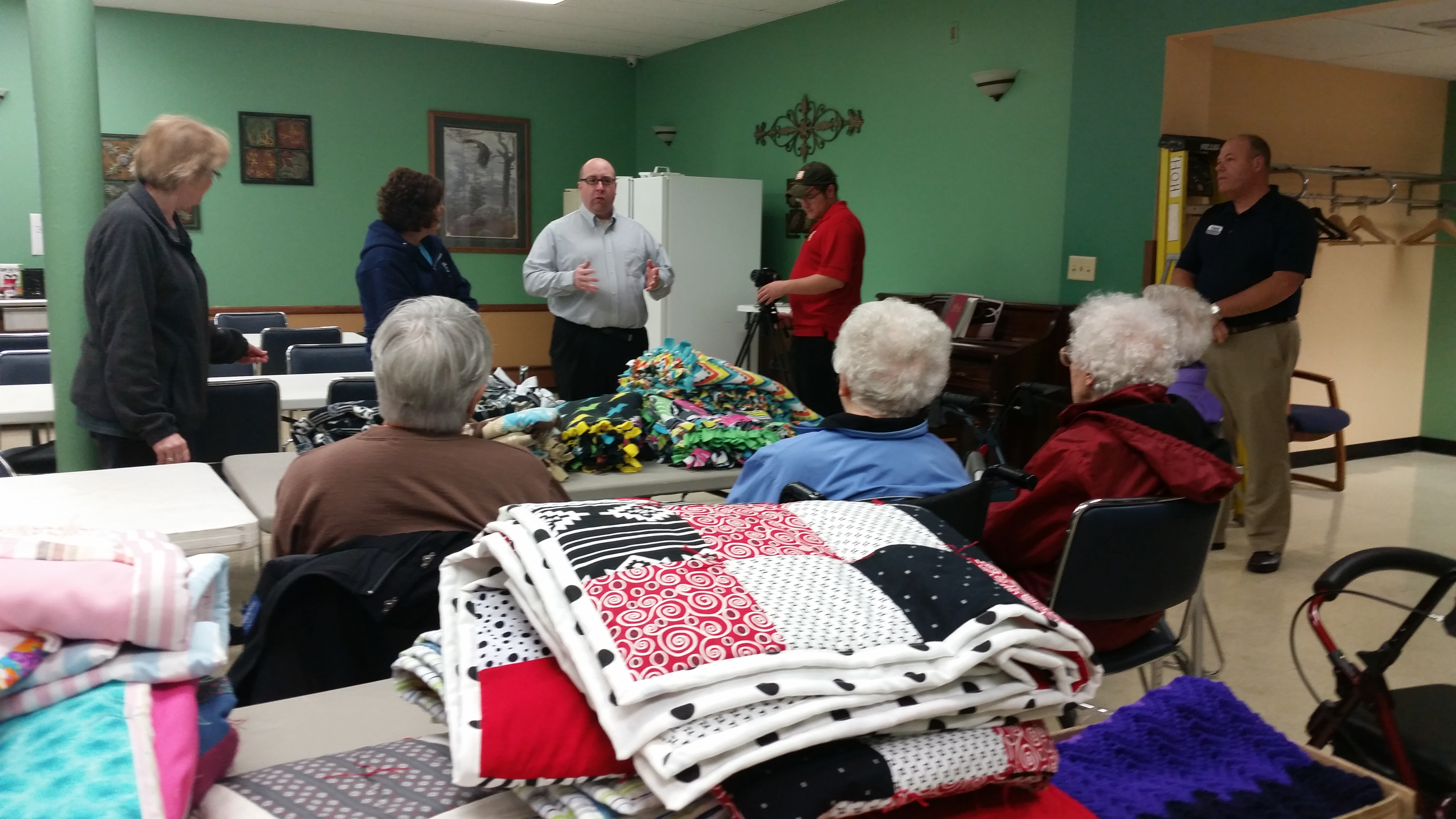 View By Community
View By Category