Aa
Strategic Plan 2020-2021
Posted 9/11/2020
A Strategic Plan is a dynamic document or presentation used to communicate our organization's direction, purpose, vision and objectives. The document features our Mission, Vision & Values that highlights strategic objectives for each of our Five Pillars of Organizational Excellence. Each one of the strategic objectives provides clearly defined outcomes accomplished through the prioritized initiatives and the successful implementation of its strategies and tactics.
The fruitful implementation of our strategic plan brings life to our mission and values and effectively positions our organization to realize our vision of becoming the preferred employer, provider and partner of choice in the communities we serve.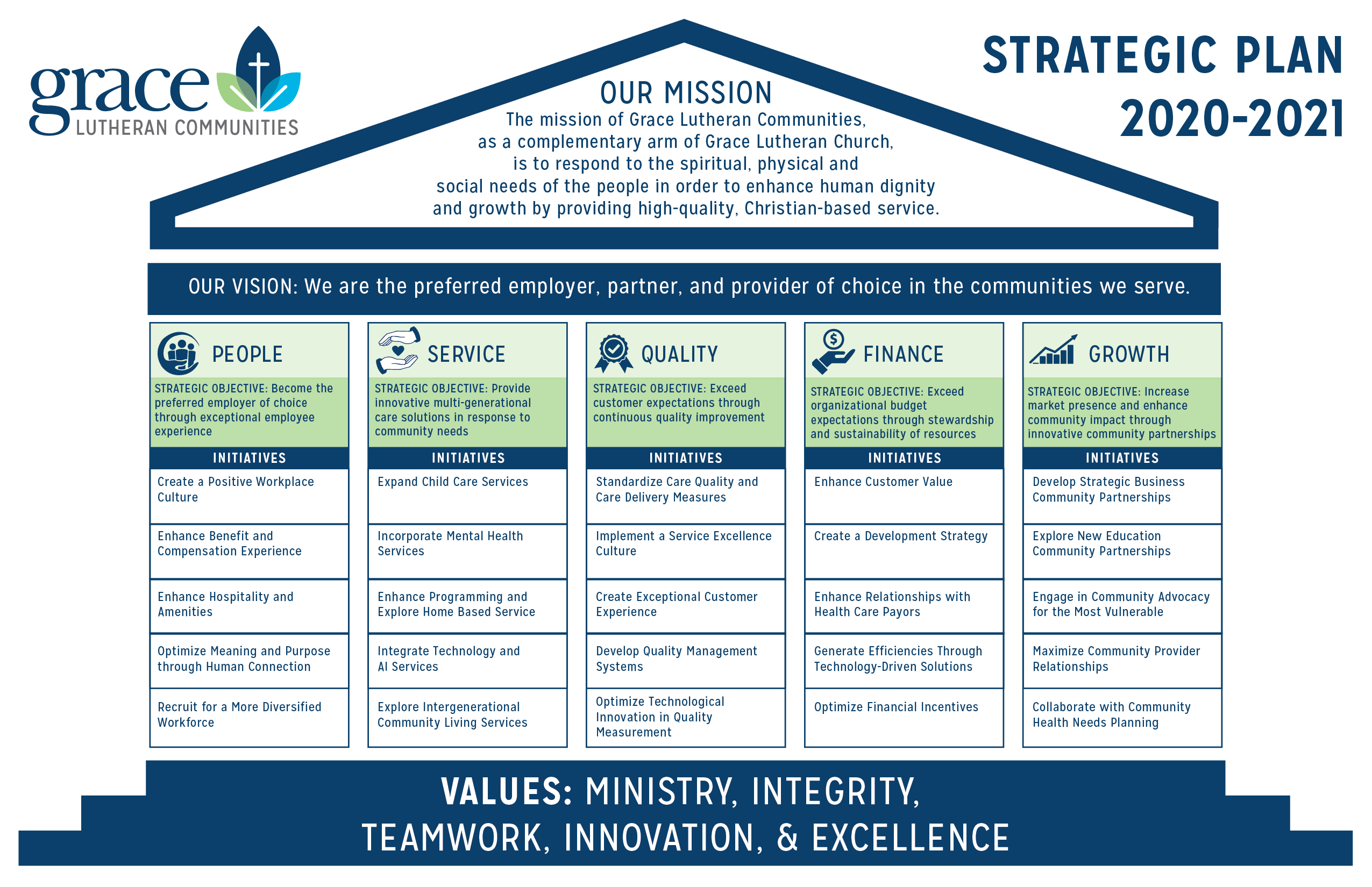 Grace Lutheran Communities has been helping our friends and neighbors in communities all over the Chippewa Valley since 1960. The non-profit organization specializes in rehabilitation, assisted living, skilled nursing, memory care, child care, independent living, and adult day services.
---
View By Community
View By Category