Aa
Grace Lutheran Communities Launches People First Pillar Initiatives
Posted 5/22/2020
As a commitment to our People First pillar, Grace Lutheran Communities has applied for and secured funding that will allow us to recognize and support our employees financially as we continue to navigate through COVID-19.
***Please note: We DO NOT have a positive COVID case in our communities at this time***5/20/20
Below are our initiatives guaranteed to be paid until 6/13/20. We will continue to keep you aware of other ways to enhance the employee experience and keep our People First pillar top of mind.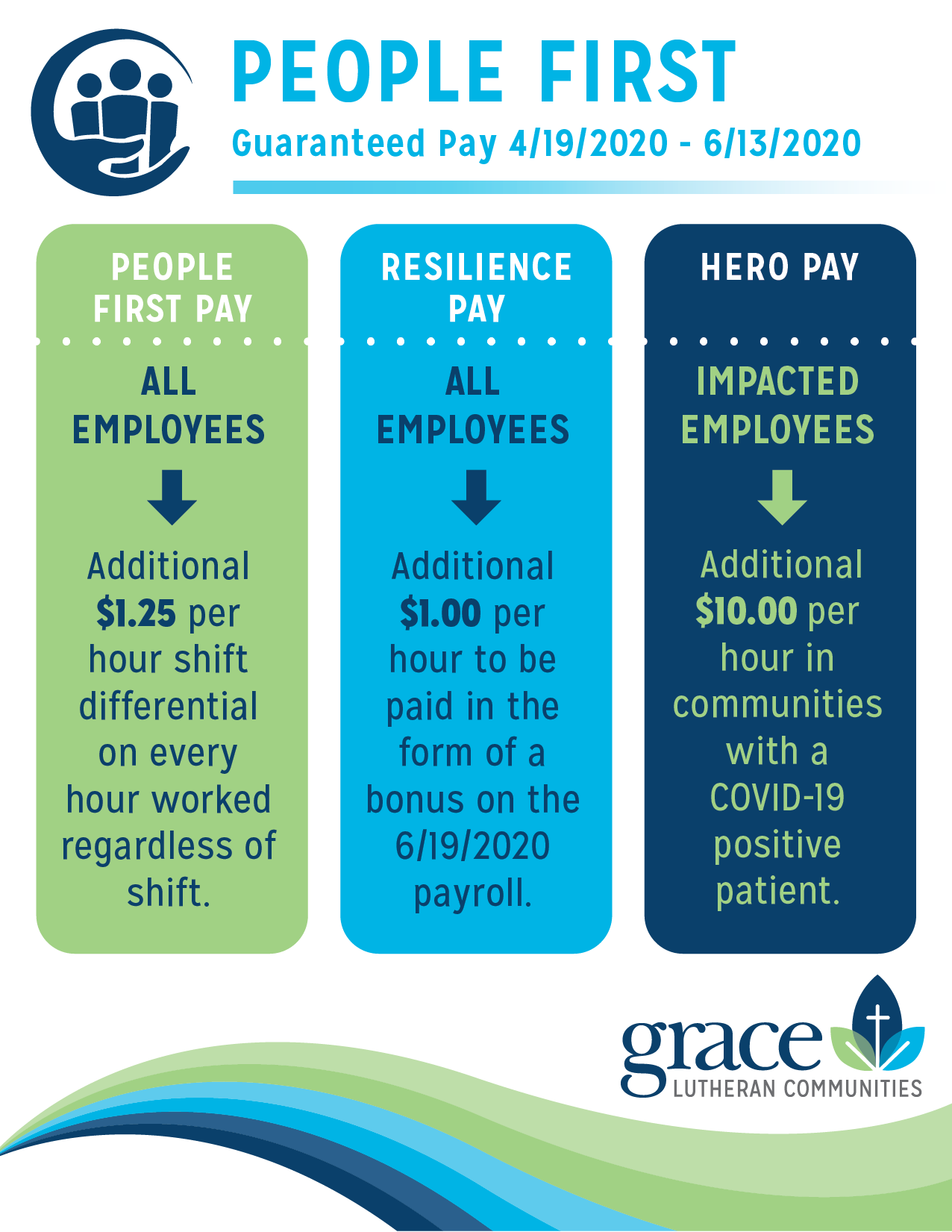 Grace Lutheran Communities is a non-profit organization that specializes in rehabilitation, assisted living, skilled nursing, memory care, childcare, independent living, and adult day services. Located in the Chippewa Valley we've been a leading community since 1960.
View By Community
View By Category