Aa
5 P.M. INTERVIEW: Enchanted Evening as seen on WEAU
Posted 2/25/2019
We hope you will join us this Saturday, March 2nd for Grace Lutheran Communities' 17th Annual Enchanted Evening! In this interview, Chuck and Diane share more details about this exciting event and tell us what the proceeds will be going towards this year.

Click here to see the video!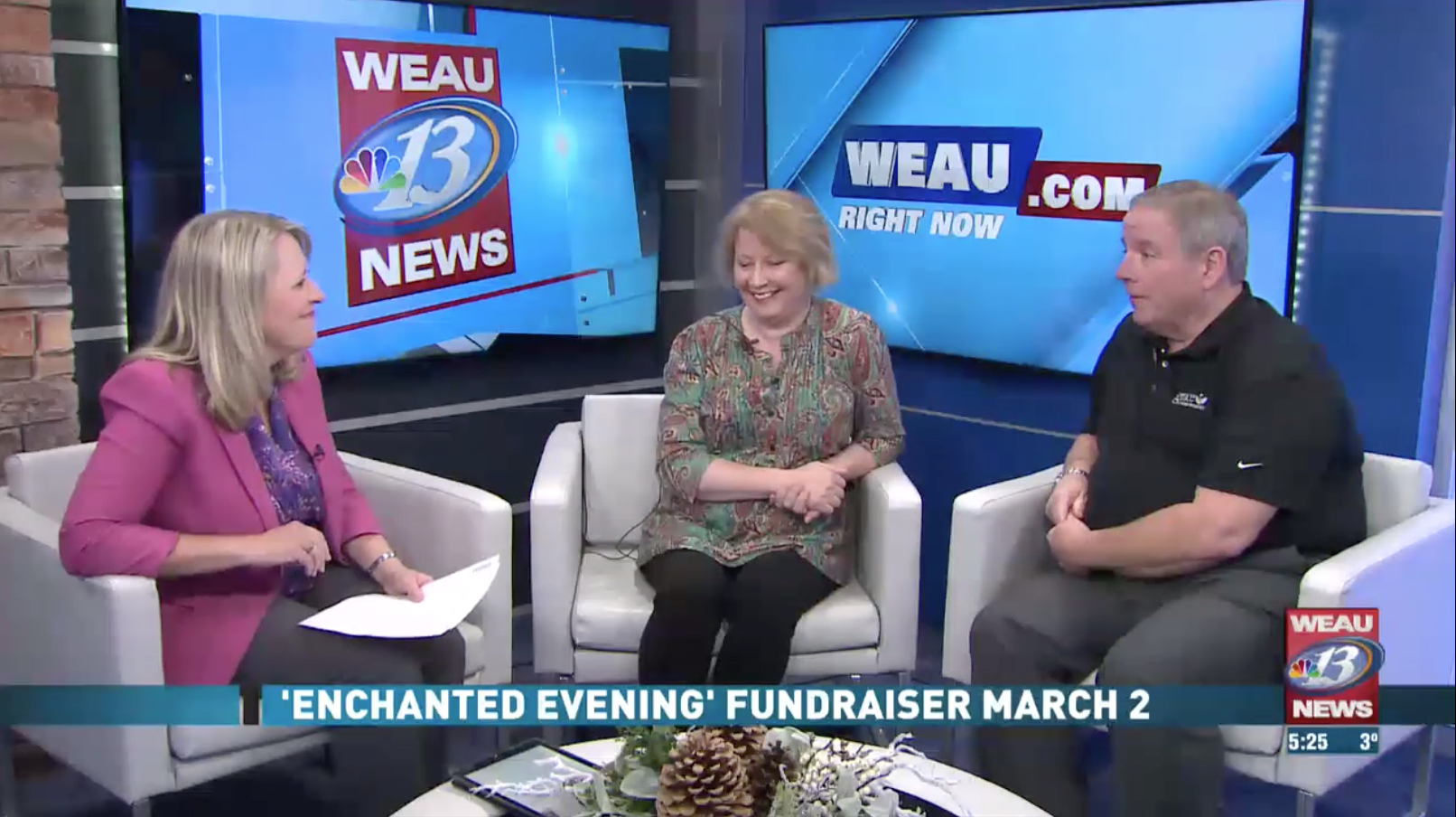 As seen on WEAU:

EAU CLAIRE, Wis. (WEAU)—
Grace Lutheran Communities is holding its annual Enchanted Evening fundraiser March 2.
The event includes cocktails at 5:00 p.m. with a dinner at 6:30 p.m. at
The Florian Gardens in Eau Claire.
There will be a live auction and silent auction.
Tickets are $75 per person.
For tickets, call (715) 832-3003 ext. 223
Purchase by February 12, 2019

Grace Lutheran Communities has been helping our friends and neighbors in communities all over the Chippewa Valley since 1960. The non-profit organization specializes in rehabilitation, assisted living, skilled nursing, memory care, child care, independent living, and adult day services.

---
View By Community
View By Category