Aa
Downtown Eau Claire Nursing Home Residents Participate in Trick-or-Treating Events - As seen on WEAU
Posted 11/1/2017
As seen on WEAU:
Kids and their parents got a special treat Tuesday while trick-or-treating in downtown Eau Claire.

Residents at Syverson Rehab and Health were handing out candy to trick-or-treaters who stopped by.

This event has been going on for decades and coincided with the downtown trick-or-treating that happened Tuesday. They had a coloring station, a ring-toss station and a make-your-own pumpkin station.
"The residents love having the kids come and trick-or-treating. It's a really big event for them, they've been talking about it for a couple weeks now," said Tonya Lisowski, administrator at Syverson.

Lisowski said that it's a great way for the two generations to get together and celebrate the holiday.
Many residents were visited by their own grandchildren during the event.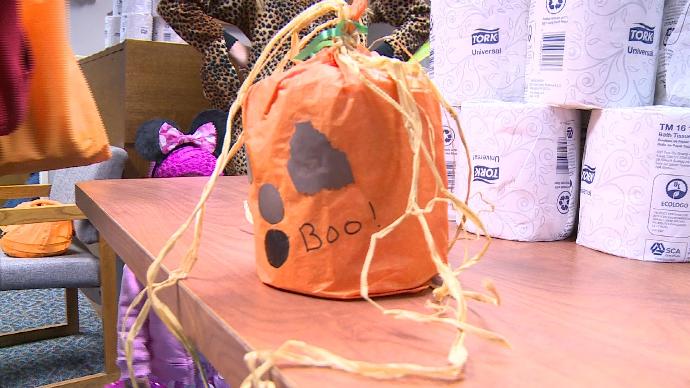 Grace Lutheran Communities has been helping our friends and neighbors in communities all over the Chippewa Valley since 1960. The non-profit organization specializes in rehabilitation, assisted living, skilled nursing, memory care, child care, independent living, and adult day services.
---
View By Community
View By Category