Aa
Groundbreaking for New Healthcare Campus in Altoona
Posted 5/12/2015
Members of the community celebrated the groundbreaking for Grace Lutheran Foundation's new 18.5 million dollar healthcare campus at the corner of North Willson Drive and Spooner Avenue in Altoona on Tuesday, May 12.
Construction is under way with completion and grand opening scheduled for summer of 2016.
The new 18.5 million dollar site will include at least three distinct buildings including a cutting edge rehabilitation center. Other building plans include a long term care facility to replace the existing Syverson Lutheran home and a community center.
Grace Lutheran Foundation C.E.O. Mike Christensen says, "We're so excited to get started building this incredible community. We've spent many months finalizing plans to make this state-of-the art campus a reality for people all over western Wisconsin."
The new campus will be built on 9.2 acres along the Highway 53 bypass just south of the new Oak Leaf Hospital. The site is bordered by Spooner Avenue to the south and North Willson Drive to the east. The project will accentuate the existing Grace Lutheran Foundation long term care currently provided one block away at Grace Edgewood Assisted Living and Grace Adult Day Services. The project is also expected to add much needed skilled healthcare jobs to the area.
The new facility will be unlike anything currently offered in the Chippewa Valley and will provide the best possible care in a residential like environment.
"This community will create a new standard in care. Our friends and neighbors are so excited to see the building get started", Christensen said.
These communities will offer person-centered care and a household design. Residents will enjoy living in a home-like environment that focuses on independence and community.
Each resident will have a private room and bathroom with shower, and will also benefit from the common spaces shared by all the residents in their household. Access to the outdoors and state-of-the-art technology complete the amenities to make our residents feel like they are truly in their own home.
Residents will have the ability to direct their own goals within their household. They will be able to schedule the activities they want to participate in. Dining schedules will be flexible with menus that are adaptable to the resident's wants and needs. Residents will be able to control the heating and cooling within their personal areas.
The new facility will be the premier location for both long-term senior care and short-term rehabilitation in the Chippewa Valley.
Grace Lutheran Foundation has been helping our friends and neighbors in communities all over the Chippewa Valley since 1966. The non-profit organization specializes in rehabilitation, assisted living, skilled nursing, child care, independent living and adult day services.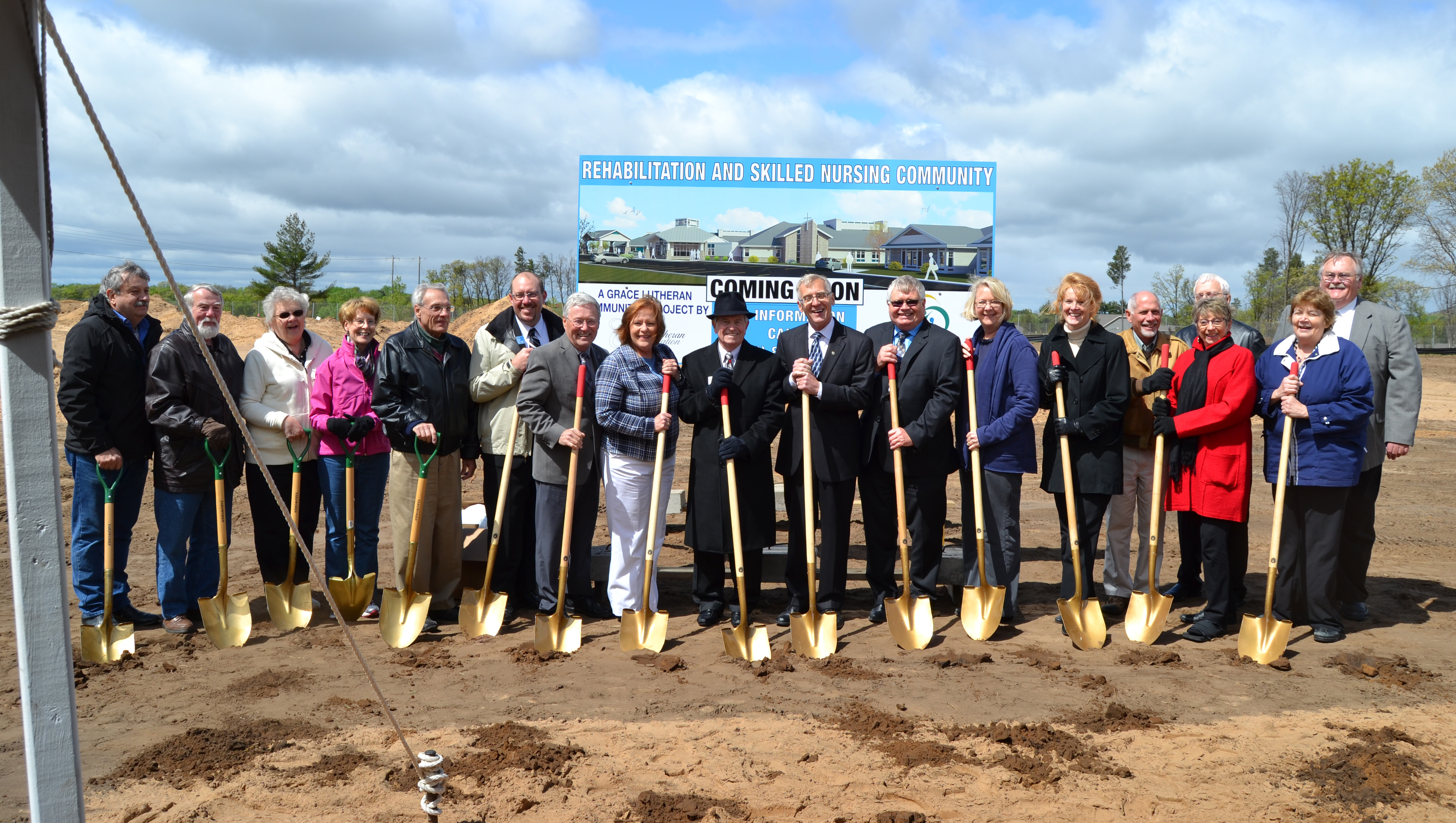 ---
View By Community
View By Category