Aa
Eau Claire Woman Celebrates her 100th Birthday - As Seen On WQOW
Posted 8/14/2017
A hundred years ago there was no internet, no cell phones, there wasn't even television in Wisconsin, but there was Bertha Chatterson.
On Sunday, Bertha Chatterson celebrated her 100th birthday at Syverson Rehab in Eau Claire, surrounded by friends and family.

Chatterson was born in Fairchild in 1917 and spent many years as a teacher and principle. She is also a proud member of the GOP. She's not as active in politics anymore, but did spend time as a voting delegate earlier in her life.
News 18 was happy to be a part of Chatterson's big Centennial celebration, and didn't leave until we found out her secret to living 100 happy years.
"You are careful what you eat, but you drink lots of water. You be sure you get sufficient water every day," Chatterson said. "Your system is calling for it. Even early in the morning I wake up early promptly almost at 3 o'clock and I want water"
The care-takers at Syverson said Chatterson is a delight to take care of. They told News 18 she never complains and never gets angry, even when things are difficult.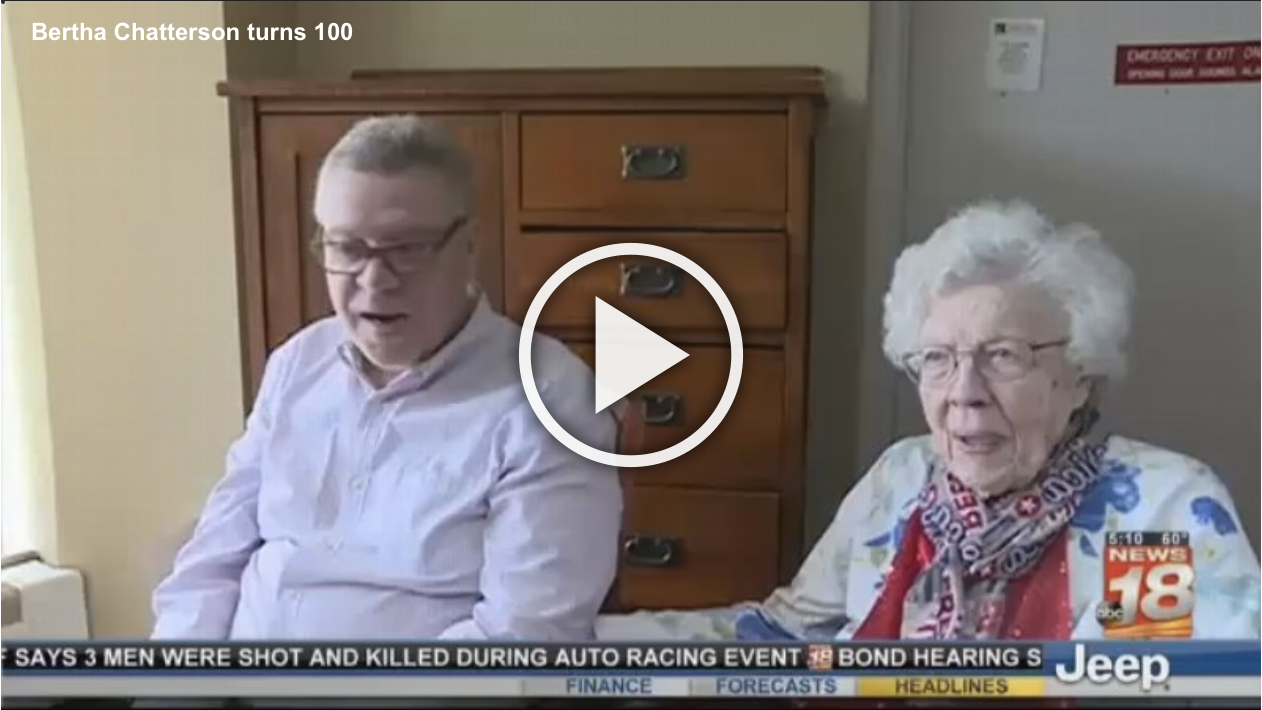 Grace Lutheran Communities has been helping our friends and neighbors in communities all over the Chippewa Valley since 1960. The non-profit organization specializes in rehabilitation, assisted living, skilled nursing, memory care, child care, independent living, and adult day services.

---
View By Community
View By Category