Aa
As Seen on WQOW: Governor Walker makes announcement at Grace Lutheran Communities
Posted 3/28/2017

Amelia (far right), who is a CNA at American Lutheran Communities Mondovi, had the opportunity to meet the Governor today at Grace Lutheran Communities in Altoona. She and fellow CNAs Jordan and Nicole, were there for a special press conference and announcement from Governor Walker about funding for training of healthcare workers. Watch the full story from WQOW below.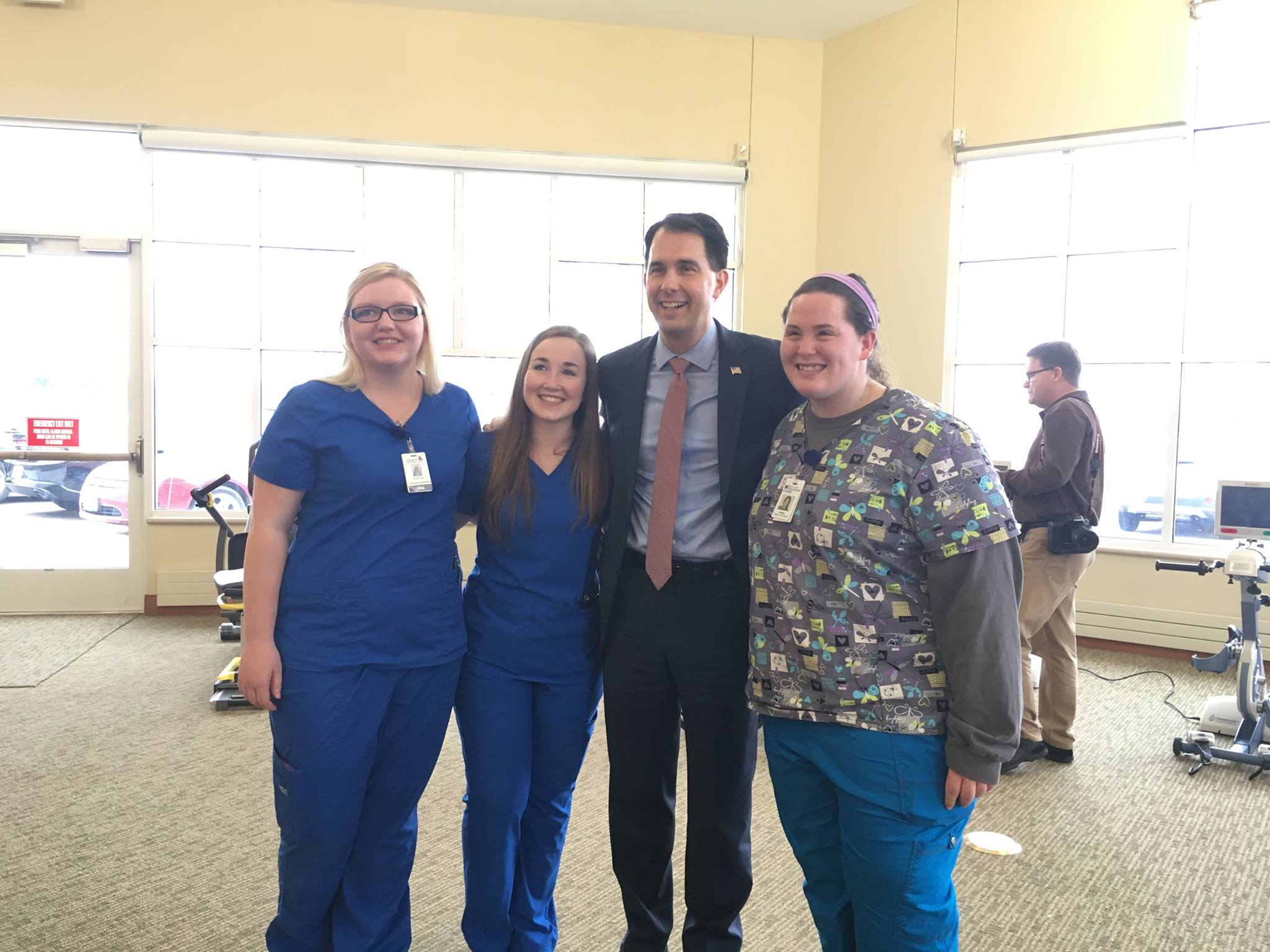 http://www.wqow.com/story/35008583/2017/03/27/governor-walker-announces-grant-to-develop-health-care-workforce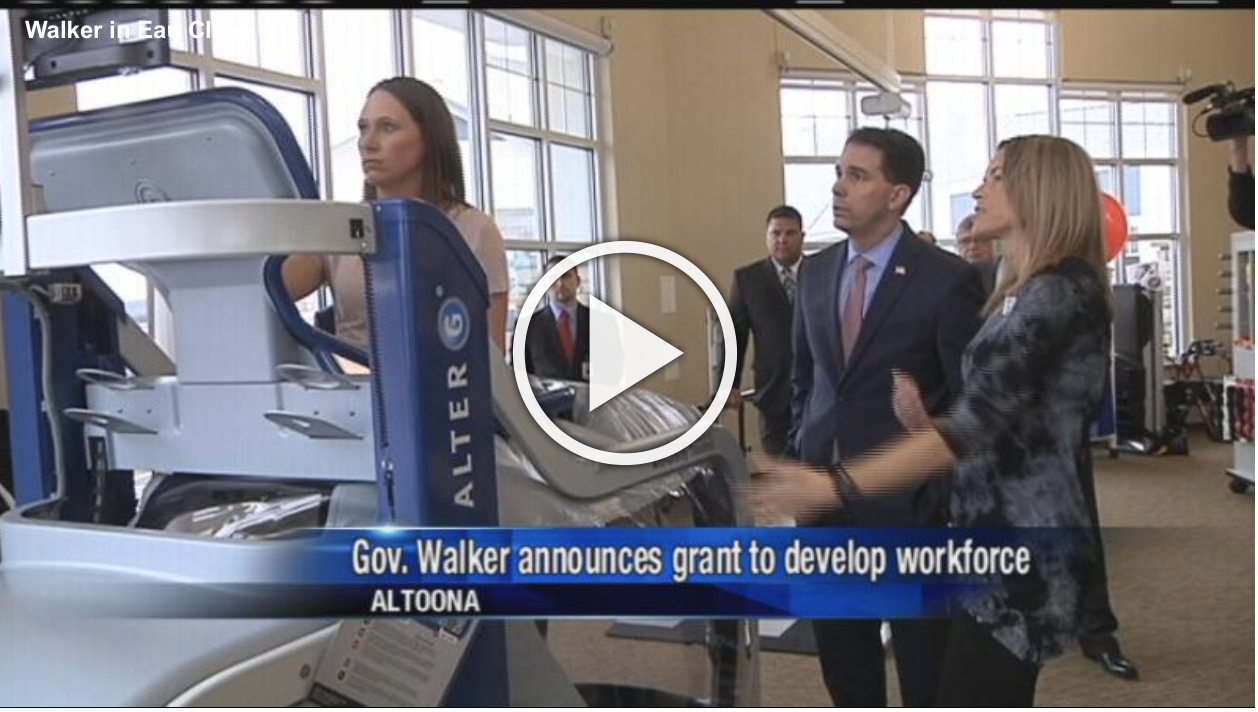 Grace Lutheran Communities has been helping our friends and neighbors in communities all over the Chippewa Valley since 1960. The non-profit organization specializes in rehabilitation, assisted living, skilled nursing, memory care, child care, independent living, and adult day services.
---
View By Community
View By Category