Aa
Grace Lutheran Communities to collaborate with Marshfield Clinic to create jobs
Posted 9/21/2015


Grace Lutheran Communities to collaborate with Marshfield Clinic to create jobs
Eau Claire, Wis. – Eau Claire-based Grace Lutheran Communities will manage new comfort and recovery suites as part of Marshfield Clinic's ambulatory surgery centers in Eau Claire, Marshfield and Wausau.
This collaborative relationship was finalized recently and announced during a news conference today at Marshfield Clinic Eau Claire Center.
The new comfort and recovery suites are being built and will be owned by Marshfield Clinic. Grace Lutheran Communities brings expertise in managing such facilities that will benefit Clinic patients in the Chippewa Valley and central Wisconsin.
Construction projects at Marshfield Clinic centers in Eau Claire and Marshfield are anticipated to be done in early November and Wausau's project will be completed in December. Facilities in Eau Claire and Wausau will have 12 beds; Marshfield will have 20 beds. Grace Lutheran Communities is hiring right now for the new jobs. The collaboration will create 75 new jobs in three locations this year.
"We're so excited to partner with Marshfield Clinic to develop the short-term rehab centers," said Grace Lutheran Communities CEO Mike Christensen. "We have decades of experience managing our own centers dedicated to helping our friends and neighbors recover from injuries. This team now stands poised to deliver quality rehab service for more people than ever before."
"We at Marshfield Clinic appreciate and value the work Grace Lutheran does to improve the health of Chippewa Valley residents," said Scott Polenz, administrator, Marshfield Clinic. "And, we look forward to partnering with such an esteemed organization to provide care to even more Wisconsin residents who are cared for at Clinic ambulatory surgery centers (ASCs). It's a truly innovative approach to care and reflects our vision for the future of health care."
These new post-surgery areas, referred to in the health care industry as skilled nursing facilities, have a small number of beds in private suites that provide patients with 24-hour access to care and medical staff, including physicians and nurses. The suites, physically connected to an ASC, are part of Marshfield Clinic's ASC expansion of services. They fulfill basic health care needs for patients to get back to health during a short-term stay. Patients have direct access to resources, like physical therapy; and 24-hour access to care and medical staff, including physicians and nurses. Patients will typically spend three to five days recovering from surgery and other procedures completed in the ASC and can rest comfortably in the private, suite-like rooms with their families.
While Marshfield Clinic will own the buildings, Grace Lutheran Communities will be the licensed provider of nursing and rehab services.
"Grace Lutheran has the proven expertise to provide this type of health care for our patients," Polenz said. "This partnership is an innovative approach to providing health care now and in the future and is a positive change that will benefit our patients."
"This is such an exciting time in health care," Christensen said, "and we're seeing how technology and partnerships are improving care for so many people all over Wisconsin."
These new services also mean economic development and employment opportunities for those in the health care field interested in working in this new, innovative environment, Polenz said. Opportunities include administrators, nursing directors, registered nurses, certified nursing assistants and head chefs. For details, contact Polenz at polenz.scott@marshfieldclinic.org.
#####
Grace Lutheran Communities (www.graceluthfound.com) has been providing care in the Chippewa Valley since 1966. The non-profit organization specializes in rehabilitation, assisted living, skilled nursing, school-age child care, independent living and adult day services.
Marshfield Clinic (
www.marshfieldclinic.org
) provides patient care, research and education with more than 50 locations in northern, central and western Wisconsin, making it one of the largest comprehensive medical systems in the United States.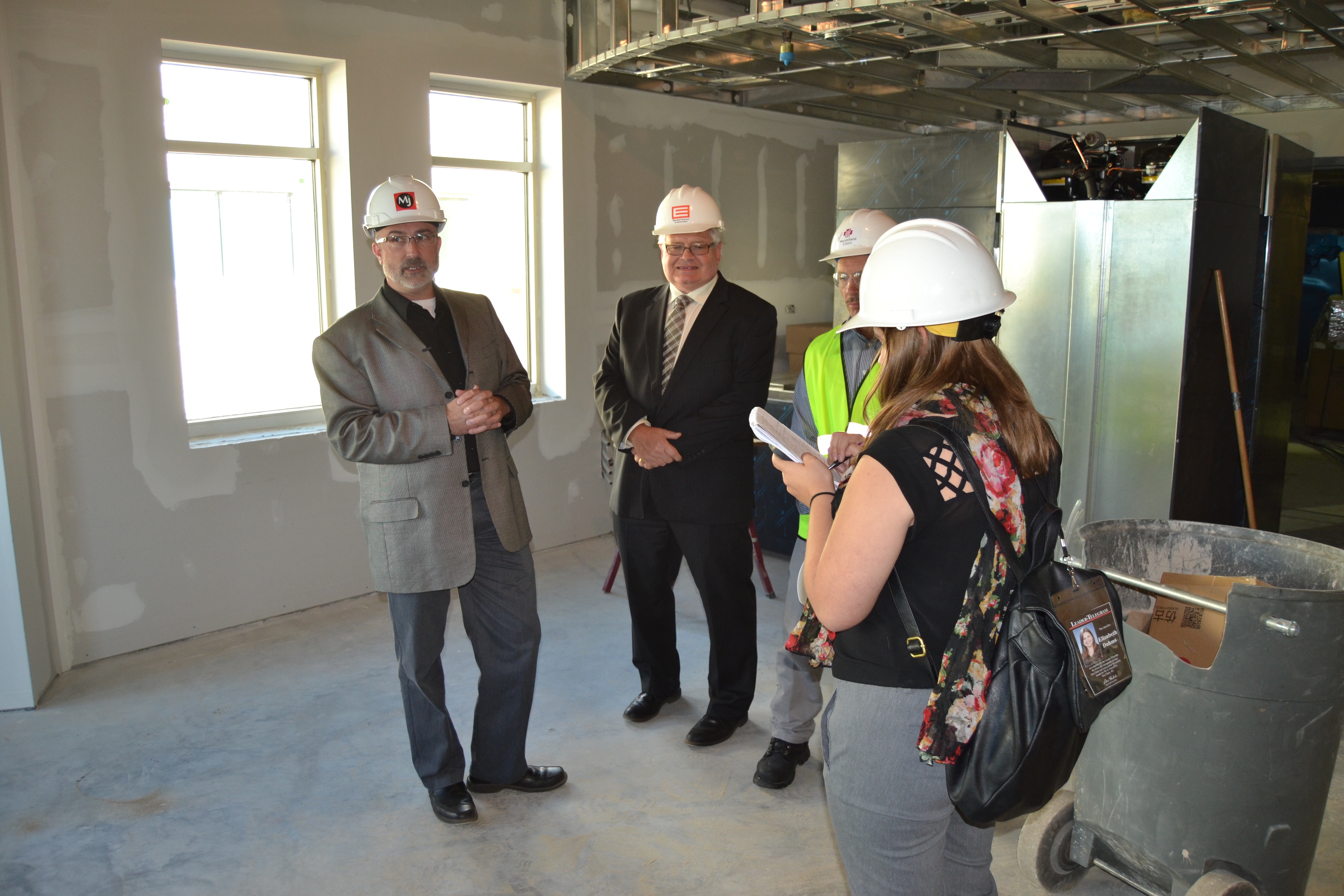 ---
View By Community
View By Category